Gotham – Wisdom Tree Novella 1
Release date May 2016
Nick Earls
Book Information
Categories: fiction
Publication: May 2016
ISBN: 978-0-9924985-8-0
ebook ISBN:
978-0-9944808-5-9 (e-pub)
978-0-9944808-6-6 (PDF)
Pages: 136
Size: 160x120 mm, spine 10.50 mm
Order this Book
$14.99
Add to cart
You can find Inkerman & Blunt ebooks through: Amazon, Apple/iTunes, Kobo, Ebooks.com, Ebrary, Netlibrary, Read How You Want, Google, Overdrive, Copia, Wheelers, Baker Taylor, CoreSource/Ingrams, Bolinda.
The Author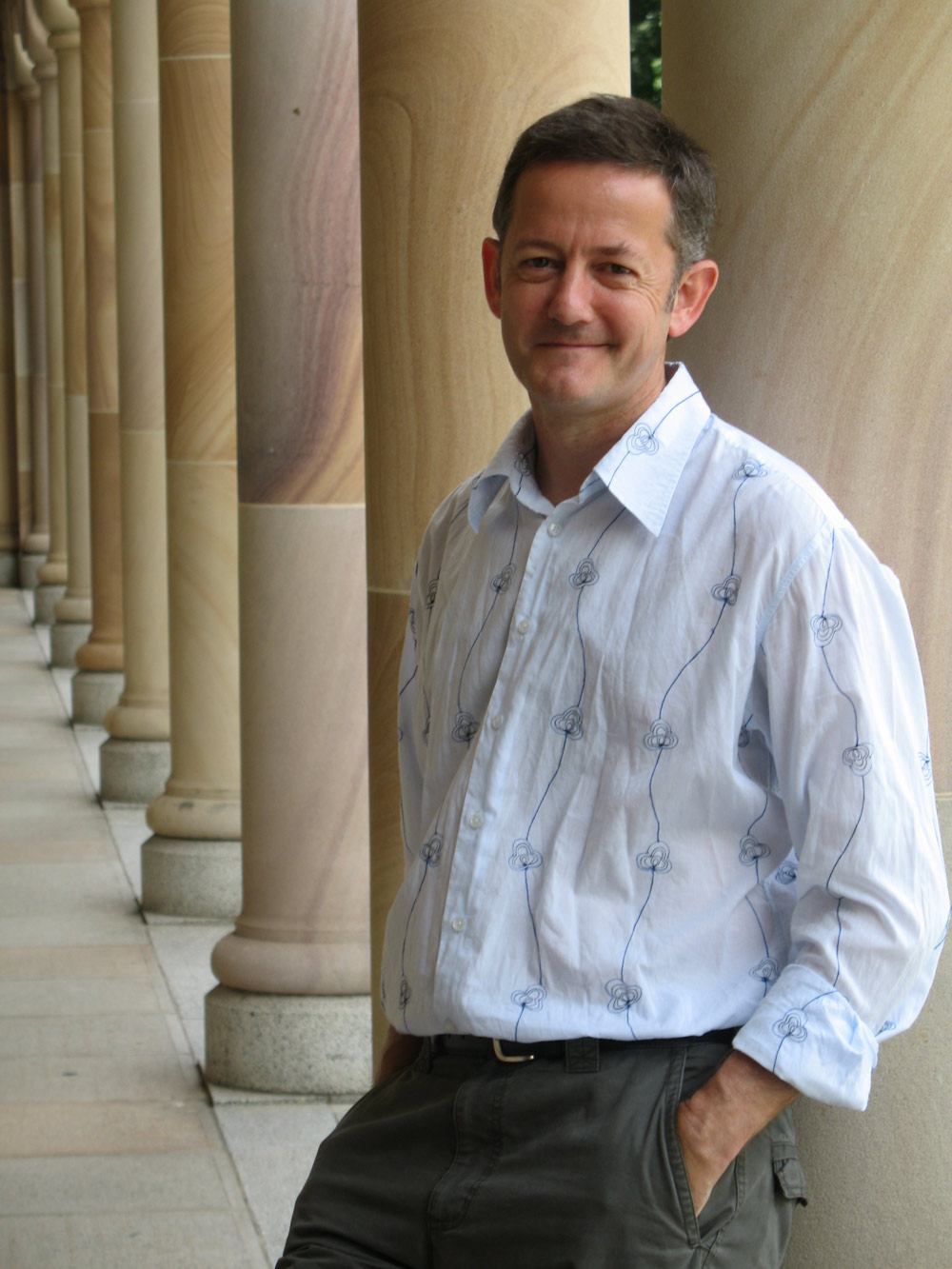 Nick Earls's novels have won awards in the UK and Australia, and appeared on bestseller lists in both those countries and the Amazon Kindle Store. Two have been adapted into feature films and five into stage plays.
This smart, precise, and beautiful novella reads like an emotional time bomb. Everything is quiet at first, then comes a slow build of tension, and then comes a strange ticking sound, and then—BOOM—suddenly your heart blows up. You can't write better than this. It's simply perfect.—Elizabeth Gilbert, Big Magic and Eat, Pray, Love

Nick will always surprise you. He takes you around corners and down roads you didn't think you were turning down. His voice is our voice, yet somehow, magically, very much his own. He is both us and him. It's an odd gift. So please, enjoy 'our' Nick Earls. He's fun to read out loud by the way.—Rhys Muldoon, reader of the Audio book of Gotham
Bloomingdales, Na$ti Boy, his mother's purse, the drugs sex and rock and roll of fast, abrupt celebrity. Jeff Forster is on a mission in New York and he's got to make this interview with the rapper Na$ti Boy pay. He's ushered into a private shopping spree, spends the night driving round the city with rap celebrity and his keeper Smokey. Gotham delves into the tensions of making it and missing out, the tensions of fame and its cost to family life. This quietly told, intelligent story rubs into the soul and causes reflection on some of the moral issues of our time.
Our buyer, Dean, has just read the first one, insisted we all read it and admitted to crying by the end of it!—Stephanie Diamond, book-buyer Better Read than Dead (read Dean's review here.)
By the time I had finished Gotham it didn't matter to me how long these stories were, just that they were well written, fully formed and satisfying. They are beautiful books that can fit in your pocket, meaningful stories enhanced by great design. Novellas are notoriously tricky to sell, but in the Wisdom Tree project by Nick Earls the novella has never seemed more appealing.—Kym Bagley, bookseller, Dymocks Melbourne
…the series is an exciting experiment with form, bringing both novellas and serialisation back into the spotlight.—Rebecca Worth, Paperchain Bookstore, Manuka (Read Rebecca's review here)
Wisdom Tree: Five Novella's by Nick Earls, won the 2017 Australian Book Design Award for Best Design for a Series, and was shortlisted for the 2017 Colin Roderick Award.
What the media are saying…
Gotham is the deceptively unobtrusive short book that marks the beginning of one of the most ambitious fiction projects being undertaken in Australian publishing.—Simon Caterson, The Weekend Australian
A wafer slim but utterly satisfying delight: an entree that feels like the main course … marvellously observed, tautly contained … Earls pitches this sharply contemporary piece perfectly.—Caroline Baum, Booktopia Buzz
The characters are so well imagined that I wouldn't be shocked if I were to bump into one on the streets of New York. —Angus Dalton, May_Good Reading 
The second part of this novel—suddenly emotionally engaging—reveals the story of Ariel, Foster's four-year-old daughter, and the parents' struggle to give her a life worth living. Nick Earls tests our prejudices… exploring the notion of family and the terror of loss.—Lisa Hill, ANZ Lit Lovers
ABC News Online: Novella is No Longer a Dirty Word…
The Guardian: The Unlikely Rise of the Novella…
I was sixteen that last time I read a book that on finishing I turned back to the first page to start again.—Sandra Wigzel, Book Expo Australia
Read what Hannah Rabbit has to say in The Brisbane News, 31 March 2016
Carody Culver in Books+Publishing, 1 April 2016
Read this interview with Nick Earls in Books+Publishing, 1 April 2016
Watch this Rebecca Sparrow talk about Gotham on So What Are You Reading?
Read this review by Simon Caterson in The Weekend Australian, 23 April 2016
---
---