Juneau – Wisdom Tree Novella 4
Release date August 2016
Nick Earls
Book Information
Categories: fiction
Publication: August 2016
ISBN: 978-0-9944808-1-1
ebook ISBN:
978-0-9944809-1-0 (e-pub)
978-0-9944809-2-7 (PDF)
Pages: 144
Size: 160x120 mm, spine 10.83 mm
Order this Book
$14.99
Add to cart
You can find Inkerman & Blunt ebooks through: Amazon, Apple/iTunes, Kobo, Ebooks.com, Ebrary, Netlibrary, Read How You Want, Google, Overdrive, Copia, Wheelers, Baker Taylor, CoreSource/Ingrams, Bolinda.
The Author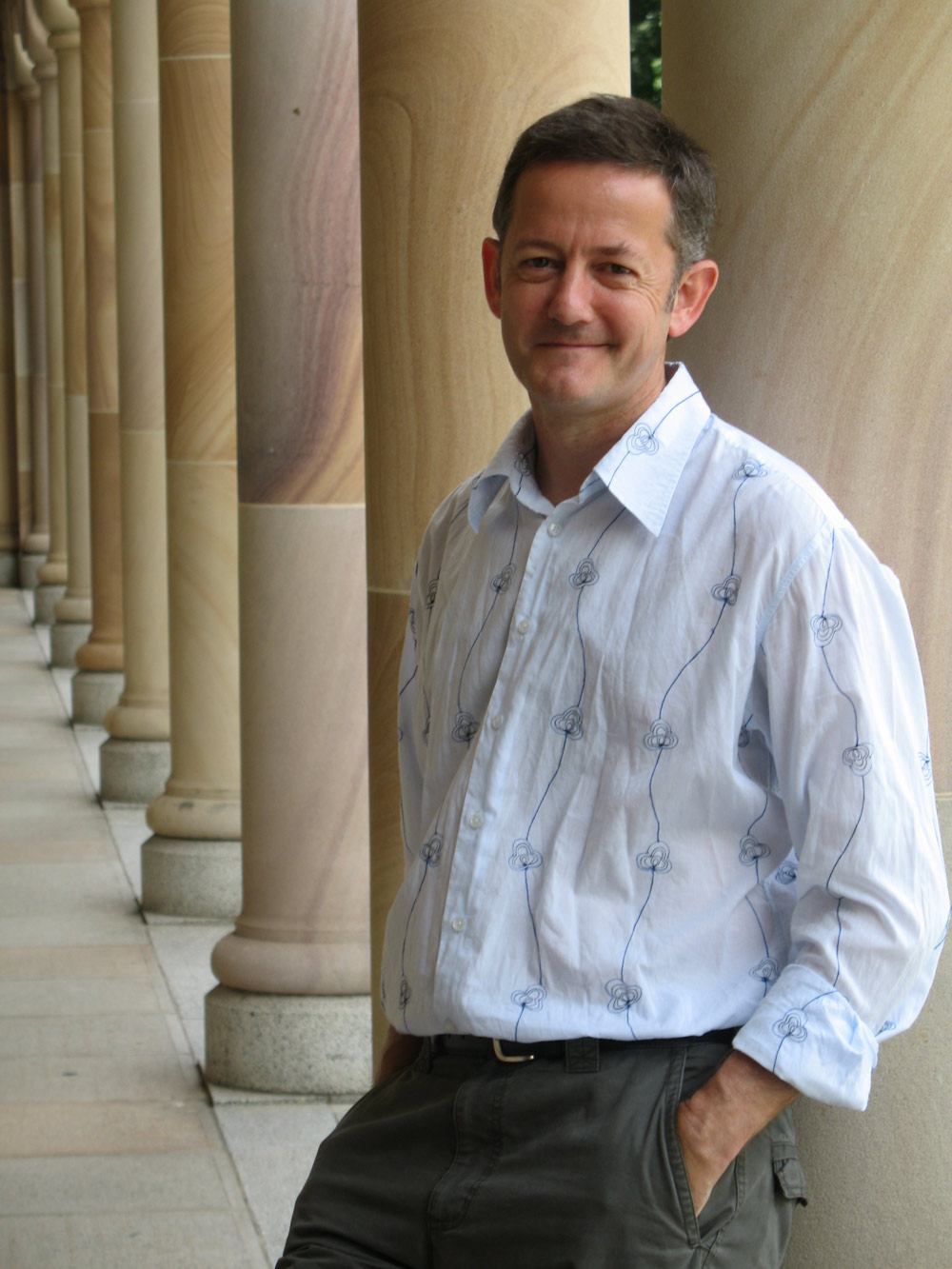 Nick Earls's novels have won awards in the UK and Australia, and appeared on bestseller lists in both those countries and the Amazon Kindle Store. Two have been adapted into feature films and five into stage plays.
Beautifully written and lovingly produced, Wisdom Tree is constellation of overlapping lives, revealing us—the educated, artistic, and yet largely unremarkable, residents of the 21st century West—in our poignancy. These are stories with soul. The serial novella format is the perfect way to enter Earls' little worlds: each gorgeously designed, standalone volume seems to dignify the lives it contains in a way that collation in a single larger volume may not have. This is sure to be one of the most exciting publishing projects of 2016.
—Gerard Elson, bookseller, Readings Bookstore, St Kilda
Juneau: an acutely observed moment in which we see the universe. Set in an Alaskan gold-rush town, it's about lineage, sons and fathers and great uncles, and how we're connected through time and across the planet.
Nick Earls is one of Australia's most quietly perceptive writers, and this loosely linked quintet of novellas proves just how observant he is on the ways of contemporary life. Work, family, failure and persistence are the major themes. After finishing the novellas I came away moved, contemplative and appreciative of the power of a well turned novella to convey ideas beyond its wordcount… Unreservedly recommended.
—Lindy Jones, bookseller, Abbey's Bookshop
Wisdom Tree: Five Novella's by Nick Earls, won the 2017 Australian Book Design Award for Best Design for a Series, and was shortlisted for the 2017 Colin Roderick Award.
---
---